LIVE - The ABC's of Customer Service in Child Care
Live Zoom Class for Individuals or Groups!

This option is perfect for Directors, Administrators, teaching staff, and new hires who prefer direct dialogue and engagement with our Course Instructor.

What's included?
This course features the following downloads:
The ABC's of Customer Service in Child Care Notebook
Top 12 Customer Service Phrases for Child Care Providers Poster
Customer Service Language in Child Care Programs Script Sheet
Ten things you Shouldn't do when working with Upset Clients
Post Assessment
Five Professional Certificates (add $10 for each additional personalized certificate)
Plus a FREE resource "Body Language for Dummies Cheat Sheet" (available online without purchase)
Live Zoom classes are recorded. A copy of the recorded Live Zoom class will be emailed to the purchaser once requested.
Your Instructor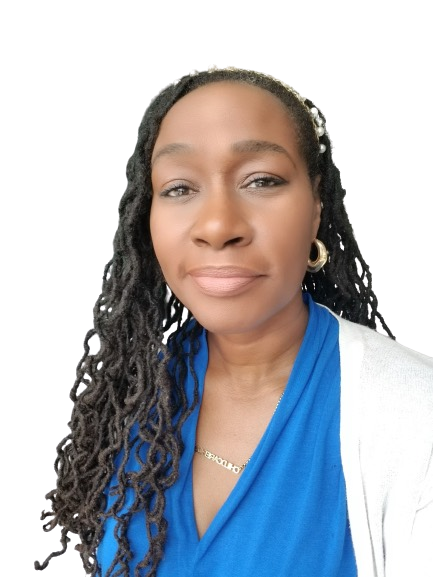 Frances Davis is a visionary entrepreneur and the driving force behind Providers of Purpose Network and Serving Success in Child Care, two groundbreaking consultancy organizations dedicated to transforming childcare businesses and educational programs. Her mission, embodied in the innovative "Serve Well" concept, empowers business owners and childcare professionals to achieve remarkable growth and excellence.
With more than 15 years of diverse professional experience, Frances is a true luminary in the field. Her journey has seen her excel as a childcare center owner, dedicated employer, esteemed adjunct professor, renowned trainer, captivating speaker, influential industry representative, and tireless advocate. Over the years, she has cultivated a unique and invaluable skill set that consistently benefits a wide range of clients seeking to elevate their leadership abilities, enhance their corporate culture, and deliver exceptional services, ultimately fostering unwavering client loyalty.
As a prolific author, Frances has penned over 17 professional training programs and contributed to the acclaimed anthology, *Jumpstart Your Childcare Success…7 Millionaire Secrets to Fast Enrollment, Mainstream Marketing, Parent Attraction, Staff Retention, Abundance And More*. Additionally, she stands as the sole author of the world's first book dedicated to customer service in childcare, *The Heart of Customer Service in Childcare: The Art of Serving Well*.
Frances' visionary aspiration is to revolutionize the childcare industry by cultivating a wave of high-caliber childcare owners and providers who redefine the standard for first-class childcare services, consistently exceeding the expectations of parents and guardians.
While she is an inspirational figure in the childcare realm, Frances's paramount joy remains centered on her family. She prides herself on prioritizing her family and overseeing her home in Richmond, VA, as an example of a harmonious work-life balance.
Frequently Asked Questions
When does the course start and finish?
The course is a Live training which you will schedule after your payment has been made.
Will I receive a replay with this purchase?
The course fee covers the Live training only. You will have an option to purchase the replay during checkout. You will receive the replay within 72 hours after the Live training.
What if I am unhappy with the course?
We would never want you to be unhappy! If you change your mind about the training 48 hours prior to the scheduled training date you will receive full reimbursement. If you cancel the training within 48 hours of the scheduled training, you will receive a refund equivalent to 50% of your original purchase price. There is no refund once the Live training is complete.